back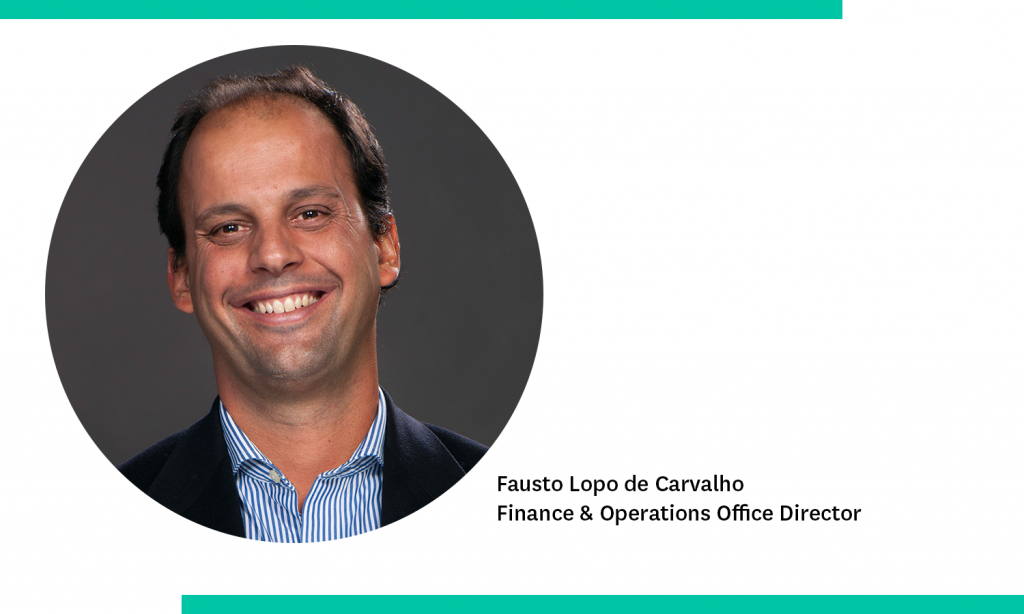 The Finance and Operations Office comprises six departments – Pre-Award, Project Management, Purchases and Procurement, Accounting, Legal and Safety and Compliance. The Finance and Operations office main purpose is to maintain an extremely agile structure to give the best possible support to the scientific community, viewed as internal clients.
The six areas working collaboratively, allow for a unified 360º view of the full science management loop, starting with pre-award counselling and application revision to post-award financial and operational follow-up, coordinated by the project management team in proximity with the purchases team, responsible for maintaining full compliance in procurement alongside with internal legal counseling. The process ends with the accounting booking processes and reporting executed by the accounting team. Finally, all safety procedures regarding lab management are dully integrated in this process as a vital part of iMM's operations infrastructure.
The Finance and Operations Office is also responsible for all audit processes coordination and to assure the liaison with all financing bodies and develops, upon request, specific studies on relevant matters with nationwide impact for the Portuguese scientific landscape.
Pre-Award
Mission:
The Pre-Award mission is to support the iMM community in securing competitive funding for research, streamlining the process of grant preparation, submission and negotiation. The Pre-Award team makes the liaison between the research community and all relevant stakeholders, be they external (Funding agencies or partner institutions) or internal (Project Management, TTO, Legal, HR, among others), acting as facilitators, improvers and guarantors of compliance throughout the Pre-Award process.
---
Core Services:
Dissemination of interesting funding opportunities for iMM's community.
Tailored support to match project idea with open or forthcoming calls.
Support in grant preparation:
- provide administrative and institutional information.
- provide advice on financial and ethics compliance.
- ensure compliance with both funding agencies and iMM's regulations.
- perform proposal review and proof-reading.
- manage consortium information.
Negotiation of contracts and agreements.
Support in Institutional funding-related initiatives.
Project Management
Mission:
Project Management mission it to support iMM laboratories during project execution ensuring full compliance with funding agencies rules and deadlines. Project Management also makes the liaison between funding agencies and other Finance and Operations departments, fostering operational excellence in a continuous improvement cycle.
---
Core Services:
Monitor projects financial execution.
Ensuring projects Deadlines are met.
Preparation and submission of financial reports.
Prepare and monitor Audits.
Administrative support in interactions with funding agencies.
Purchases & Procurement
Mission:
The Purchase and Procurement mission is to support iMM researchers by providing the community with equipment, products, and services at the best overall value, while working with all departments and creating partnerships with suppliers. We aim to achieve our goals through a superior customer service and forward thinking processes with the final purpose of achieving operational excellence in all procure-to-pay functions.
---
Core Services:
We have three areas of focus in our work:
Procurement - to help make informed, best-value (money, quality and time) purchasing decisions by establishing transversal contracts and agreements with a wide supplier network.
Purchasing - to maintain, interpret, and enforce the purchasing policy (according to funding bodies) while ensuring that all expenses are eligible, by approving purchases with the help of all departments and handling the dispatching of all Purchase Orders to vendors.
Logistics - to manage incoming products from suppliers by handling importation procedures and customs clearance while also checking and register in our internal system.
Accounting
Mission:
The mission of Accounting is to record financial and fiscal documents in the respective projects, in compliance with the established deadlines and accounting best practices while generating awareness among the research community of the operational benefits that result from a solid accounting bookkeeping.
---
Core Services:
Accounting is divided in three major areas:
Invoicing – iMM Invoicing, Supplier Invoicing and Invoice archive management.
Payments and refunds – Accounts Payable, Refunds and Advance Payments.
Tax/Fiscal – Human Resources (Social security and withoulding Tax) and Suppliers (VAT; Withholding Tax; Income statements).
Legal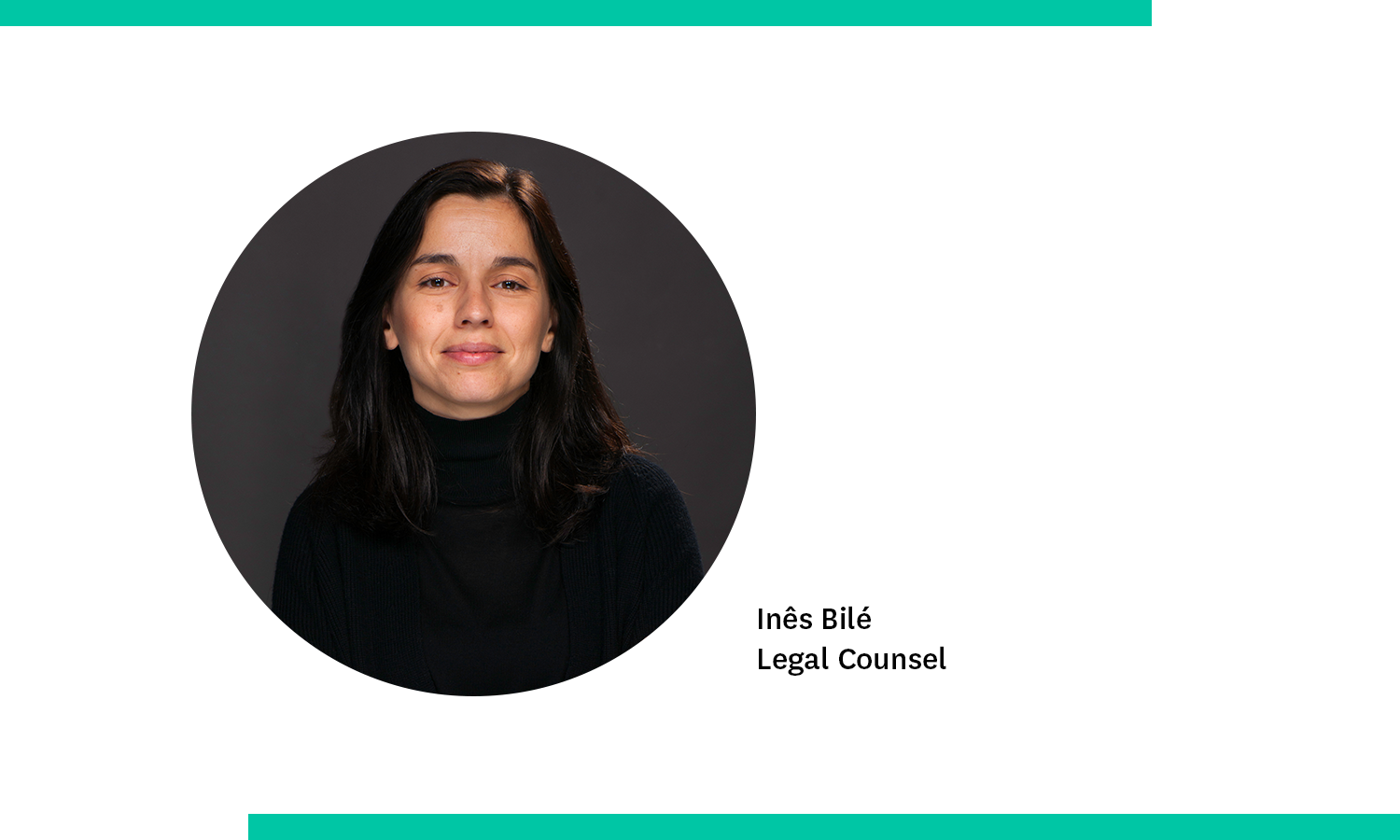 Mission:
The Legal Department of iMM is within the scope of the Finance and Operations Office and must provide advice in strategic issues and legal support to all the departments of the institution as well as to the Researchers, about all the legal questions regarding issues relevant for the work of the Institution.
---
Main Functions:
Preparation and revision of agreements and other acts (namely in the areas of labor commercial and public law, intellectual property and corporate & governance) and ensure the legal adequacy of processes, providing the optimum balance between the management promptness and efficiency with the legal utmost clarity and safety.
---
Newsletter Legal:
Issue #1 | July 2019
Issue #2 | January 2020
Issue #3 | July 2020
Safety & Compliance

Mission:
The Safety and Compliance's mission is to ensure that all infrastructure, equipment and material requirements for high-quality research are met, while working in a safe and healthy environment, minimizing the risk of injury or professional illness.
---
Core Services:
The Safety and Compliance acts in areas such as compliance of safety legal obligations; prevention, training and risk assessment regarding health and safety at work; laboratory design and remodeling; equipment's life-cycle management (installation, maintenance, repairs, validations) and cleaning and sterilization of lab ware/solutions.
Several iMM equipments were acquired through the National Programme for Scientific Equipment Renewal (PNRC), a project launched by the Foundation for Science and Technology (FCT) with the aim of renewing the national scientific infrastructure, by financing the acquisition, update and expansion of scientific equipment.
The lists of equipment funded by FCT are available in the link below, so that other entities of the National Scientific and Technological System can use them.
List of Equipments

If you need more information about how to use these equipments and usage prices, please contact iMM Safety and Compliance.