back
Spinal Cord Regeneration & Tissue Microenvironment
Spinal cord injuries in humans render patients with permanent impairments due to lack of regeneration. In contrast, the zebrafish spinal cord has an amazing ability to recover from injuries, allowing these fish to swim again. In zebrafish, a spinal cord injury promotes proliferation of neural stem cells that reside in the spinal cord, and the same is probably true in mammals. Yet, the mammalian spinal cord microenvironment strongly suppresses regeneration, while the zebrafish supports it.
Our lab is fully committed to understand the biology of the tissue microenvironment of an injured spinal cord in a regenerating animal (i.e. the zebrafish) and in a non-regenerating animal (i.e. the mouse).
We believe that if we create a permissive microenvironment that favours regeneration, like the one in zebrafish, we will be able to improve considerably the motor and sensitive impairments that arise from a spinal cord injury in mammals.
Find us on Instagram @lsaudelab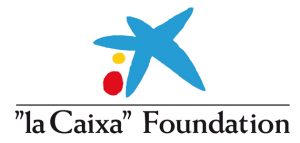 Research Team
Research Areas
Vascular Remodelling
Extracellular Matrix
Senescent cells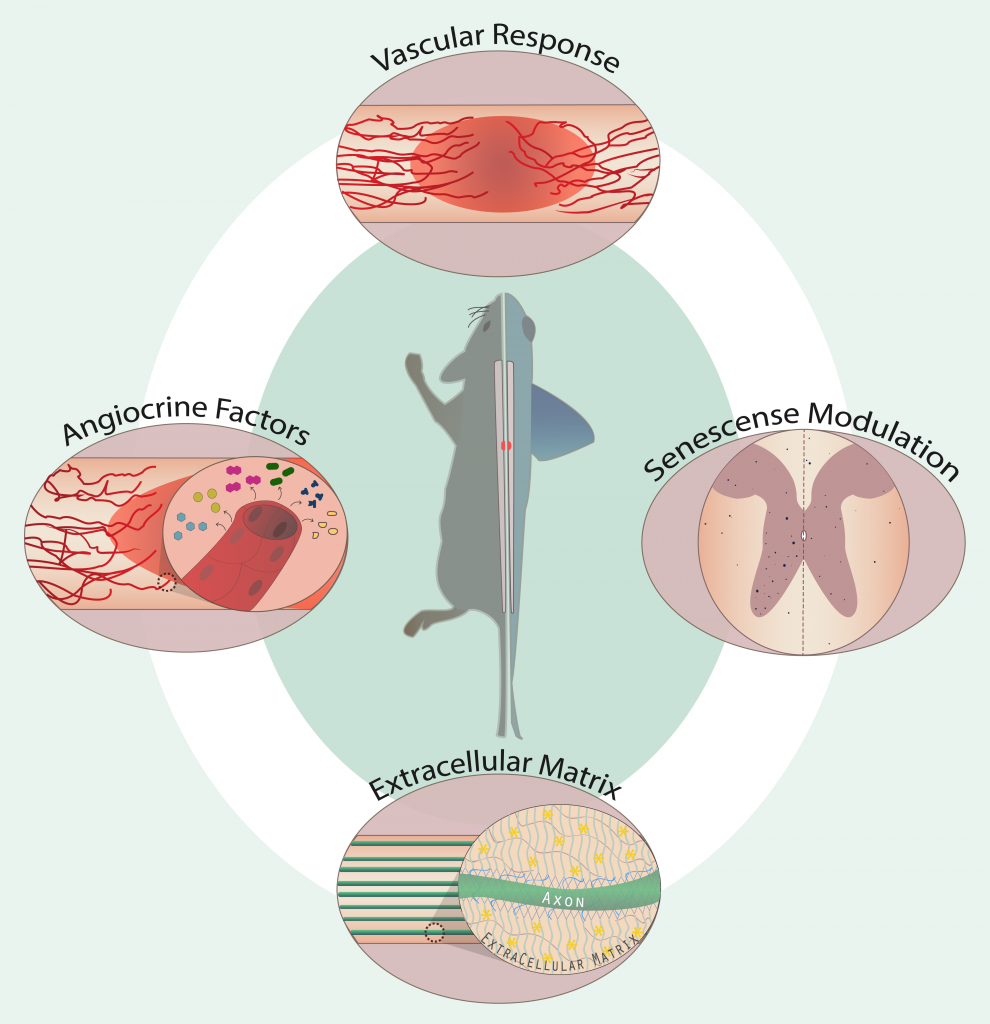 Ongoing Research Projects
2021/2023 Senescent cells and their secretory phenotype: novel targets for spinal cord repair. Coordinator: Leonor Saúde. Funding Agency: Santa Casa da Misericórdia de Lisboa.
2019/2022 Targeting induced-senescent cells: a novel approach to promote spinal cord regeneration in mammals Acronym: SENSe. Coordinator: Leonor Saúde. Funding Agency: Fundación Bancaria "la Caixa".
2018/2021 The function of induced-senescent cells in spinal cord regeneration. Acronym: eSSENCE. Coordinator: Leonor Saúde. Funding Agency: Fundação para a Ciência e a Tecnologia.
2018/2021 Uncovering mechanisms of vascular remodelling during spinal cord regeneration in zebrafish. Acronym: REvasc. Coordinator: Ana Ribeiro. Funding Agency: Fundação para a Ciência e a Tecnologia.
Awards
2012 L'Óréal Portugal Medals of Honor for Women in Science awarded to Ana Ribeiro.
2011 Olympus BioScapes Competition, Honorable Mention awarded to Rita Fior.
2005 Pfizer Award for Basic Research awarded to Leonor Saúde.
Selected Publications
Paramos-de-Carvalho D, Martins I, Cristóvão AM, Dias AF, Pereira T, Chapela D, Farinho A, Neves-Silva D, Jacinto A, Saúde L (2021). Targeting senescent cells improves functional recovery after spinal cord injury. Cell Reports 36(1):109334. doi: 10.1016/j.celrep.2021.109334.
Chapela D., Sousa S, Martins I., Cristóvão A.M., Pinto P., Corte-Real S., Saúde L. A zebrafish drug screening platform boosts the discovery of novel therapeutics for spinal cord injury in mammals. Scientific Reports. (2019) 9(1):10475. doi: 10.1038/s41598-019-47006-w.
Ribeiro A, Monteiro JF, Certal AC, Cristovão AM and Saúde L. Foxj1a is expressed in ependymal precursors, controls central canal position and is activated in new ependymal cells during regeneration in zebrafish. Open Biology (2017) 7(11): 170139. doi: 10.1098/rsob.170139.
Mendes R.V., Martins G.G., Martins A.M. and Saúde L. N-cadherin locks left-right asymmetry by ending the leftward movement of Hensen's node cells. Developmental Cell (2014) 30(3):353-60.
Fior R., Maxwell A.A., Ma T.P., Vezzaro A., Moens C.B., Amacher S.L., Lewis J. and Saúde L. Differentiation and movement of presomitic mesoderm progenitor cells are both controlled by Mesogenin1. Development (2012) 139(24): 4656-65.
Azevedo A.S., Sousa S., Jacinto A. and Saúde L. An amputation resets positional information to a proximal identity in the regenerating zebrafish caudal fin. BMC Developmental Biology (2012) 12(1):24 (selected hot topic of the August issue).
Azevedo A.S., Grotek B., Jacinto A., Weidinger G. and Saúde L. The regenerative capacity of the zebrafish caudal fin is not affected by repeated amputations. PloS ONE (2011), Vol. 6(7); e22820.
group leader :
---
Leonor Saúde
Group Leader at iMM since 2007
Invited Auxiliary Professor at FMUL
Group Leader at Instituto Gulbenkian de Ciência (2005-07)
Postdoctoral research at Instituto Gulbenkian de Ciência
PhD in Developmental Biology at University College London, UK (2001)