"Juntos pelo Fernando" is an initiative of scientists and university professors who want to preserve the memory of Fernando Lopes da Silva and his contribution to the university system and to the scientific community in Portugal.
The first edition of the conference will be held at the Grande Auditório João Lobo Antunes, on January 24 from 10am, and will have as guest scientists Menno Witter, Maria de Sousa, Teresa Paiva and Pedro Guedes de Oliveira.
The participation of young scientists is particularly encouraged at this conference, with the best abstracts selected for oral presentation and awarded with a travel grant. Submit your abstract (maximum 350 words) to the email imm-juntospelofernando@medicina.ulisboa.pt by January 10, 2020.
Registration is mandatory: http://bit.ly/JuntosPeloFernando
This is a joint organization of iMM and the Faculty of Medicine, sponsored by the BIAL Foundation.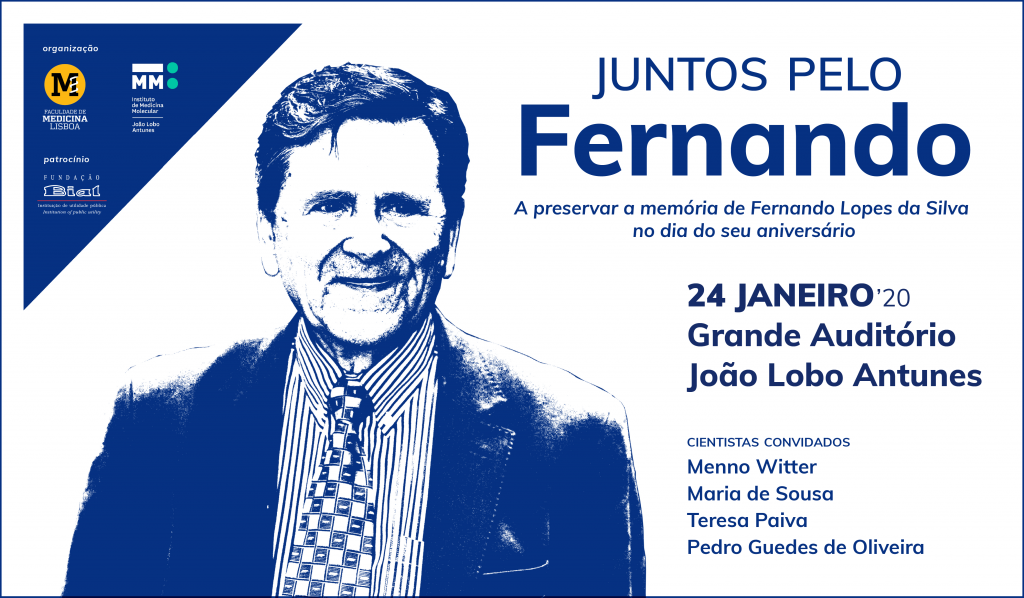 event :
---
24 January 2020 10:00
Local : Egas Moniz Building - Grande Auditório João Lobo Antunes