back
SAFE-N-MEDTECH | Safety Testing in the Life Cycle of Nanotechnology-enabled Medical Technologies for Health
Society and clinical practice pose a growing demand on novel biomaterials, ICT, micro and nanotechnologies for innovative medical devices and in-vitro diagnostics (Medical Technologies - MTs). In addition to the challenge of time, the new technologies are subjected to other pressing factors such as qualification, regulation, cost, biocompatibility and the need to be applicable worldwide. In the most recent years, it is obvious that nano-enabled MTs can be applied in nearly every medical area, with a major presence and increased importance in cancer, regenerative medicine, advanced therapies, neurology, cardiology, orthopaedics, and dentistry.
SAFE-N-MEDTECH will build an innovative open-access platform to offer to companies and reference laboratories, the capabilities, know-how, networks and services required for the development, testing, assessment, upscaling and market exploitation of nanotechnology-based medical and diagnostic devices.
SAFE-N-MEDTECH will offer a multidisciplinary and market-oriented innovation approach to SME´s, Healthcare providers and Industries for the translation to the market of MTs, based on a deep understanding and knowledge of nanomaterial properties, their advance use and applications in MTs and other aspects involved in MTs safety (electric compatibility, electromagnetic properties, etc).
Check SAFE-N-MEDTECH website here.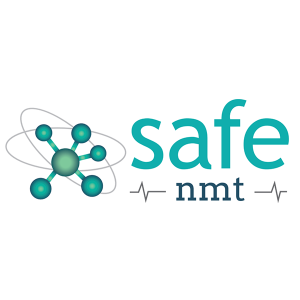 More Info
Safety Testing in the Life Cycle of Nanotechnology-enabled Medical Technologies for Health
Start Date: 1 April 2019
---
End Date: 31 March 2023
---
Funding Agency: European Commission - Horizon 2020
---
Funding Programme: NMBP-02-2018: Open Innovation Test Beds for Safety Testing of Medical Technologies for Health (IA)
---
Type: H2020 | IA Innovation Action
---
Grant agreement ID: 814607
---
IMM Role and Coordinator: Participant (Pedro Silva)
---
Consortium:
Coordinator:
Tecnologia Navarra de Nanoproductos (TECNAN) SL
Partners:
Instituto de Medicina Molecular João Lobo Antunes, Portugal
Vito, Flemish Institute for Technological Research, Belgium
University of Pavia, Italy
CNRS, Centre National de la Recherche Scientifique, France
Trinity College of Dublin, Ireland
RCI, Resonant Circuits Limited, UK
SINTEF, AS, Norway
Laboratório Ibérico Internacional de Nanotecnologia, Portugal
Greendecision Srl, Italy
EuroScan International Network e.V, Germany
University of Liverpool, UK
CEBR, Council of European BioRegions, Belgium
Osteba, Basque Office for HTA & Ministry for Health Basque Country, Spain
MARACA International bvba, Belgium
Stryker Trauma GmbH, Germany
Eindhoven University of Technology, Netherlands
Hubei Gedian Humanwell Pharmaceutical Co., Ltd., China
China Pharmaceutical University, China
National Center for Nanoscience and Technology, China
BioKeralty Research Institute AIE, Spain
CIBER, Consorcia Centro de Investigacion –biomedica En Red MP, Spain
VHIR, Fundacio Hospital Universitari Vall D'Hebron – Institut de Recerca, Spain
STAMI, National Institute of Occupational Health, Norway
Keralty SAS, Colombia
Fundacion Tecnalia Research & Innovation (TECNALIA), Spain
Biopraxis Research AIE, Spain
---
Budget Total: € 18.344.674,10
---
iMM Budget: € € 714.815,00