back
PhD Students' Activities
PhD Students at iMM are challenged to actively suggest activities to foster both scientific and social networking between the research community.
PhD Students' Committee
The iMM PhD students' activities are organised by the PhD Students' Committee.
Committee Members 2021/2022
Ana Isidro (LSaúde Lab)
André Gabriel (Analytical and Structural Biochemistry Unit)
Anwesha Ghosh (ASebastião Lab)
Bárbara Correia (MRemondes Lab)
Bernardo Antunes (VMorais Lab)
Beatriz Gomes da Silva (MCFonseca Lab)
Beatriz Silva (CMAzzalin Lab)
Cristiana Morgado (SAlmeida Lab)
Catarina Sequeira (EGomes Lab)
Dalila Silva (LSaúde Lab)
Daniela Ramalho (CFranco Lab)
Diogo Mendonça (MCastanho Lab)
Joana Mateus (ASebastião Lab)
Joana Saraiva (LLopes Lab)
João Moreira (ASebastião Lab)
Madalena Almeida (SAlmeida Lab)
Mafalda Duque (JBarata Lab)
Mariana Costa (LSaúde Lab)
Patrícia Campos (MVeldhoen Lab)
Raquel Lopes (Cristina João Lab, Champalimaud Foundation)
Rui Rodrigues (ASebastião Lab)
Rui Teixeira (JEFonseca Lab)
Sara Paulo (ASebastião Lab)
---
PhD Students' Representatives 2021/2022
Carlos Ramos and Joana Saraiva are the elected PhD students' representatives that will promote the PhD students' interests within iMM community.
Contacts:
Carlos Ramos (VMorais Lab): carlos.ramos@medicina.ulisboa.pt
Joana Saraiva (LLopes Lab): joana.saraiva@medicina.ulisboa.pt
PhD Students Annual Meeting
The annual PhD Students meeting is organized entirely by PhD students. It is the place by excellence where students present their work to the iMM/CAML community. Moreover, it includes seminars from renowned scientists.
14th PhD Students (Virtual) Meeting
Date: May 5th to 7th, 2021
Venue: (Virtual) Egas Moniz Building, FMUL/iMM, Lisbon
Keynote speakers:
Richard Wise - University "G. d'Annunzio" of Chieti-Pescara, Chieti, Italy
Arlindo Oliveira - Instituto de Engenharia de Sistemas e Computadores (INESC), Lisbon, Portugal; Instituto Superior Técnico (IST), Lisbon, Portugal
Zita Martins - Instituto Superior Técnico (IST), Lisbon, Portugal
Cristina João - Champalimaud Centre for the Unknown, Lisbon, Portugal; Faculty of Medical Sciences, Nova University of Lisbon, Portugal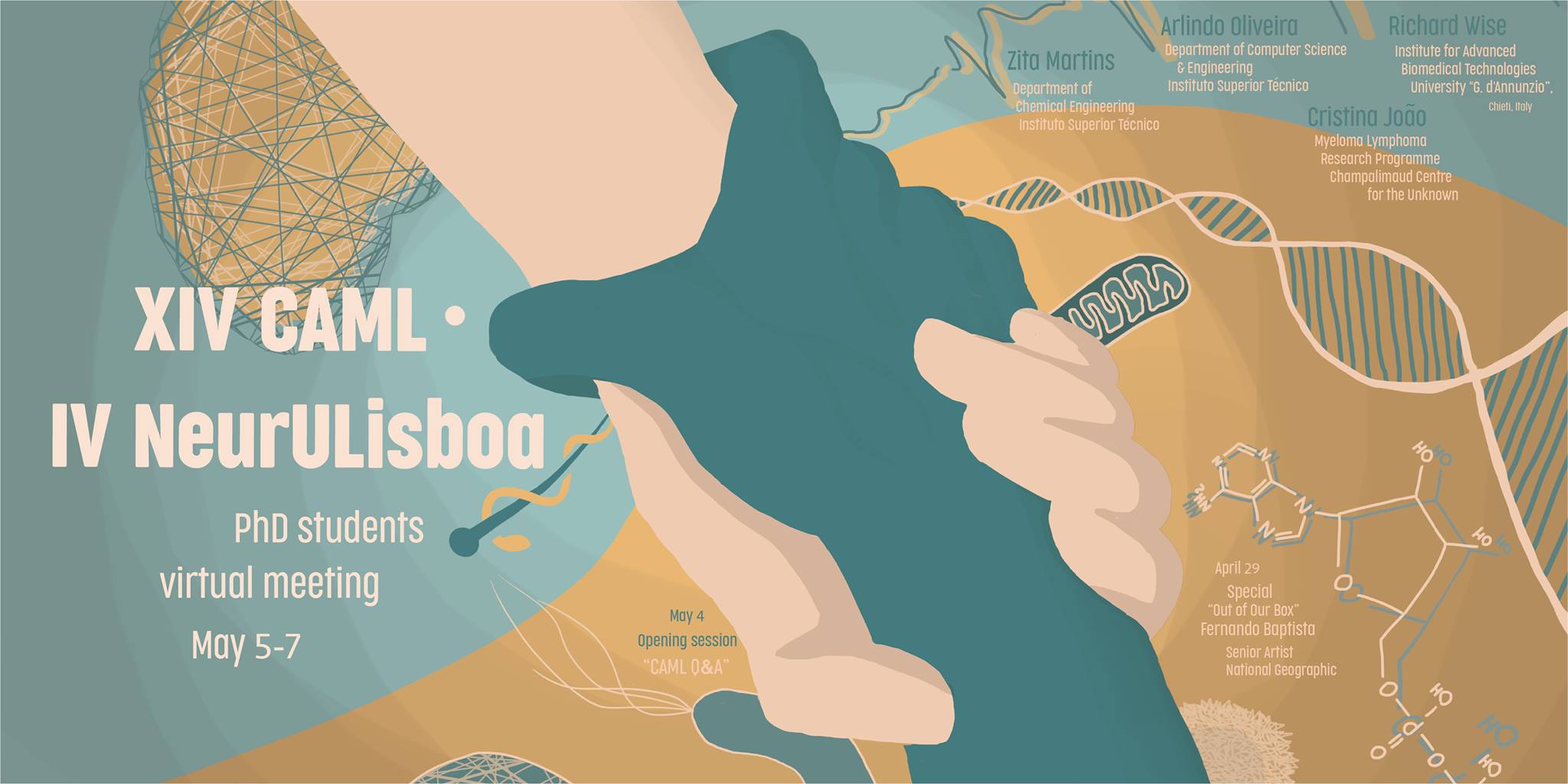 PhD Students Annual Retreat
During the 2-day Retreat, PhD students and researchers engage in scientific and group activities fostering team spirit and social interaction.
PhD Students Retreat 2019
Amar Hostel, Ericeira
October 17th to 19th, 2019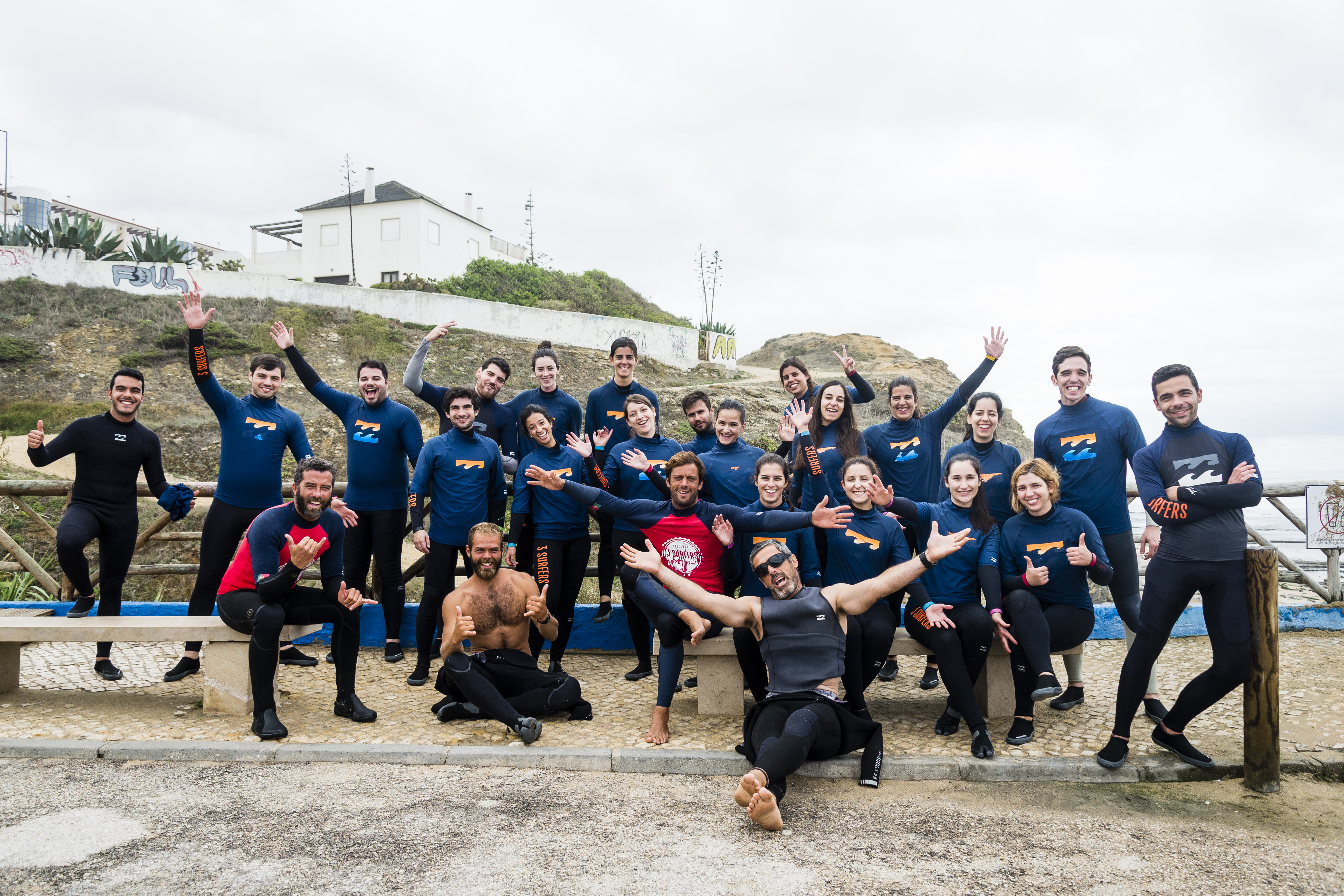 Students' Workshop Series
Since 2016, the PhD Students' Committee organizes a Workshop series to increase training aimed at the acquisition/consolidation of scientific and transversal competences, as well as to explore the diversity of career paths for PhD-holders.
Graphic Design - Creating Effective Figures for Scientific Publications", by Christof De Bo, March 2020.
Data Visualization Workshop - Reveal, Don't Conceal: How to Avoid Common Data-Visualization Errors and Create More Informative Figures, by Tracey Weissgerber, October 2019.
Network yourself into the scientific world, by Nuno Afonso, July 2019.
Scientific Communication: Turn Yourself into a Successful Speaker, by Michael Daniels, May 2019.
Graphic Design - Creating Figures for Publications, by Samuel Hertig, April 2019.
Basics of programming (First Steps in R for Data Science), by Filipe Cadete, March-April 2019.
LINK yourself INto the online job market, by Jean Branan, April 2018.
Graphical design: How to tell a story with a picture, by Gil Costa, March 2018.
Communication: Turn yourself into a successful speaker, by Malcolm Love, October 2017.
The road map to the scientific job market, by Pedro Borges Caroço (Michael Page), March 2017.
Exploring different career paths, with David Marçal, Helena Vieira, Vanessa Morais and Hugo Ferreira, December 2016.
Graphic Design in Science, by Gil Costa, November 2016.
Communication: How to present in a scientific congress, by Malcolm Love, October 2016.
Science Careers Sessions
"Science Careers" is a series of talks to get to know jobs in science beyond academia. During the sessions students have the opportunity to know more about the daily work of the speakers, how they got there, the pros and cons of their work, and to ask questions about their path.
Senior Scientist, João Freire, Janssen, The Netherlands (16th December 2020)
Scientific Designer and Illustrator, Gil Costa, freelancer (25th November 2020)
Formulation Scientist, Amélia Vieira, Bial (4th November 2020)
Senior Assistant Editor, Joana Vindeirinho, the Lancet (22nd October 2020)
Pharmaceutical marketing, Mafalda Ramos de Matos, Personalised Healthcare Customer Partner in Oncology, Roche Foundation Medicine (8th October 2020)
Consulting, Patrícia Silva, IQVIA (21st September 2020)
Medical Writing and Pharmacovigilance Officer, Mariana Temido Ferreira, Pharsolution – Pharmaceutical Consulting (16th July 2020)
Researcher at a pharmaceutical company and entrepreneur, Marcos Mariz, CEO and co-founder of INEYE PHARMA (4th June 2020)
Medical Value Manager, Diana Ferreira, Roche (21st May 2020)
Medical Advisor, Janete Cunha Santos, Sanofi Genzyme (30th January 2020)
Clinical Research Organizations (CROs), Filipa Robalo, Eurotrials, and Inês Lopes, PRA Health Sciences (19th November 2019)
Students' Seminar Series
Students organize a Seminar Series - The Pizza Seminars - informal meetings that happen twice a month.