This is an old revision of the document!
---

How to access our equipment...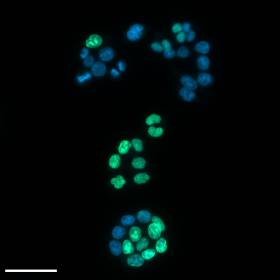 How to acquire (and analyze) data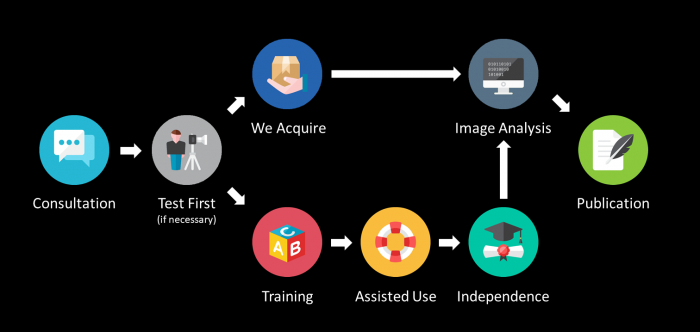 Consultation - The first step is to meet us (in person or by Zoom) to discuss your needs and determine the most appropriate microscope.

Test First - If necessary, we will give you permissions in the booking system to schedule a test (by us) on a specific microscope.

We Acquire - If you only need a few images, we will give you booking permission and do the acquisition for you, no training required.

Training is mandatory for independent use, even if you have already used the microscope elsewhere. We book the training session.

Assisted Use must occur within 2 weeks after training. You will have in training booking permissions and our help during the sessions.

Independence - Once you are comfortable with using the microscope on your own, you will be given regular user privileges.

Image Analysis - We can help you analyze your data more efficiently by developing image analysis and processing tools.
Please Note
After you are a fully independent user, you can request technical assistance when necessary (e.g. for troubleshooting, new settings, etc.)

If you do not book a microscope for assisted sessions within 2 weeks after training, you will have to be trained again

If you do not use a microscope for more than 3 months, we may contact you to assess the need for re-training
We are always available for consultations and advice on all things related to microscopy. Feel free to

contact us

(

47305), we will gladly help you with your microscopy needs and discuss your ideas.
---