Table of Contents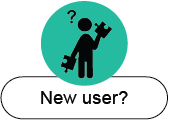 How to access our resources...
If you want to use a cell analyzer:
If you want to use a cell sorter:
Please contact with us by

phone

(

47222),

email

(imm-flowcytometry@medicina.ulisboa.pt) or use the

Agendo booking system

to request access to the cell sorters.

For a first time usage, we would like to schedule a small meeting, for you to explain us the proper details of your experiment. This is truly important to define the sorting best setup and conditions for your particular experiment.
If you want to analyze your results:
We have

FlowJo

,

FACSDiva

, and

ModFit LT

software on our MacFlow and PC workstations. You can book the computers online, just like the rest of our instruments in the

Agendo booking system

.

We also have a

Data Analysis Service

to help researchers getting easily from data to results. We not only provide you training if you want to get started on FlowJo software, as we also provide consultation and present new tools and optimized workflows to analyse flow data more efficiently. Feel free to discuss your data with us! You can find the

Flow Cytometry Data Analysis Request

in

Agendo

or you can send us an email!
Important Information
newuser.txt · Last modified: 2023/11/07 15:12 by flowcytometry